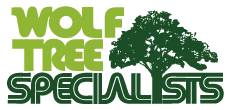 About Us
We are Berks County's only Certified Arborists and Registered Foresters. Whether you own a single tree or a forest our team of foresters and arborists are uniquely qualified to assist you in determining and implementing a plan that will protect your landscape or woodland assets. Wolf Tree Specialists employees share a passionate and lifelong interest in trees.
Learn More
Tree Care
Wolf Tree Specialists offers professional tree care services including tree preservation pruning, crown lifting, formative and clearance pruning. We also offer tree and stump removal, cable and support systems, diagnosis, tree inventories, consultation and expert witness services.
Learn More
Plant Health Care
The term Plant Health Care or PHC refers to a total program of controlling pests and disease and providing proper soil supplements to assist a tree or shrub in surviving when nature isn't cooperating. Trees and shrubs have evolved over a long period of time along with plant pathogens and damaging pests. To a beetle, scale insect or spider mite your beautiful landscape looks like a smorgasborg. It's meal time. The homeowner whose expensive landscape plants are the main course won't be happy to be furnishing the meal. We're here to help.
Learn More
Forestry
Antietam Forestry Consultants, the professional forestry services division of Wolf Tree Specialists Inc., has provided assistance to forestland owners throughout eastern Pennsylvania for more than twenty years. Our foresters have assisted landowners with more than 500 woodland projects containing more than 100 million board feet of standing timber.
Learn More
Pest Alert
Wolf Tree Specialists personnel are trained to identify and treat invasive and damaging pests that threaten our forest and landscape trees and shrubs. While some damaging pests have evolved over many years other pests are invasive and new to our area. We can provide assistance in protecting your trees and shrubs from both newly arrived invasive pests and those that have been in our neighborhoods for generations.
Learn More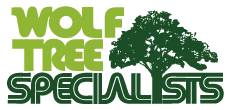 Please fill out the form below with any questions.